Known. Trusted. Reliable.
Diprivan® has been a trusted and reliable anesthetic for over 30 years.

Fresenius Kabi is the U.S. market leader, and we're committed to meeting Diprivan demand with continuous supply.
Diprivan®. The Propofol that is known.
#1 Prescribed Propofol in the U.S.¹
Diprivan®. The Propofol you trust.
Diprivan has been there for your physicians and your patients.
Diprivan®. A track record of reliability.
Pharmacies need reliable inventory levels. We are committed to providing a consistent supply for you and your patients.
How the Fresenius Kabi manufacturing process keeps Diprivan production for the U.S. market running smoothly.
From obtaining the raw materials to delivering Diprivan, it can take as much as 6 months to produce a vial.
We begin by sourcing components of the drug and the packaging materials, which include many things like: API (Active Pharmaceutical Ingredient), glass vials, stoppers, labels, shipping materials, and much more.
Next comes production planning: making sure we have everything we need to meet demand for Diprivan. We prepare for bulk production by assessing the ingredients using specific software.
Fresenius Kabi
increased Diprivan supply by 173%, manufacturing product
in multiple facilities to
guard against supply interruptions.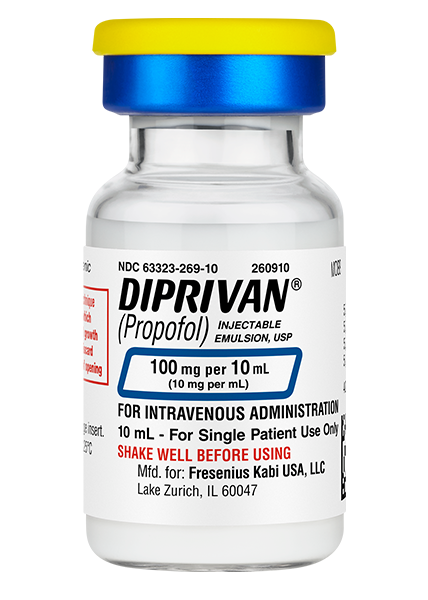 Our exclusive 10 mL Diprivan vial
was designed to reduce waste for outpatient procedures.
REFERENCE
1. Data on file.