Always innovating to keep DIPRIVAN in the lead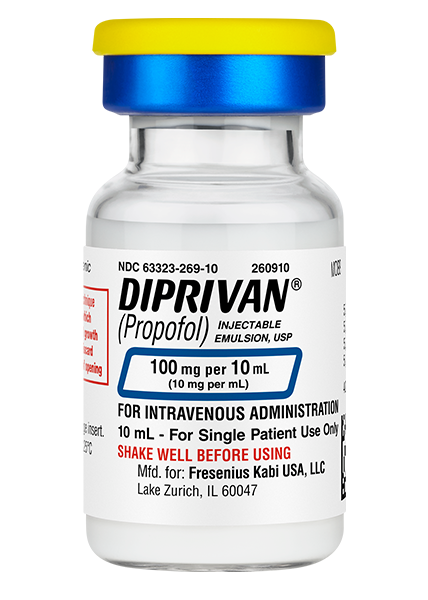 Exclusively from Fresenius Kabi: our 10 mL DIPRIVAN single dose vial
We listen and respond to clinical feedback from pharmacists and anesthesiologists. You told us you needed a smaller vial size. Our 10 mL size is convenient for outpatient surgery centers that use lower doses. It can help reduce waste during short outpatient procedures like colonoscopies and endoscopies. And it's only available in this size from Fresenius Kabi.
Our track record of DIPRIVAN innovation.
Fresenius Kabi continually seeks out innovations in every aspect of producing and administering DIPRIVAN. In our production facilities, we've introduced new levels of automation that increase efficiency without sacrificing attention to detail or quality. Packaging innovations bolster our quality control and ease of use. By innovating in both our process and our materials, we help make sure that the DIPRIVAN supply is there when you need it.
We've made some of our most important innovations in manufacturing. See how we do it.
See an informative graphic story about how our production process investments and innovations keep you supplied.